Proteins have a wide range of functions in the body – they form structures such as hair, skin and muscle, and they send signals around the body in the form of hormones.
They're also used to rebuild tissue after exercise, and prepare muscles for further exersions – making them very important to cyclists.
All proteins are not made equal. Proteins are actually made up of 20 amino acids – nine of which are 'essential' – meaning they aren't produced in the body and you can only get them through consuming foods that contain them. Foods that contain more of the amino acids responsible for building muscle are the most important for those who exercise heavily.
1. Eggs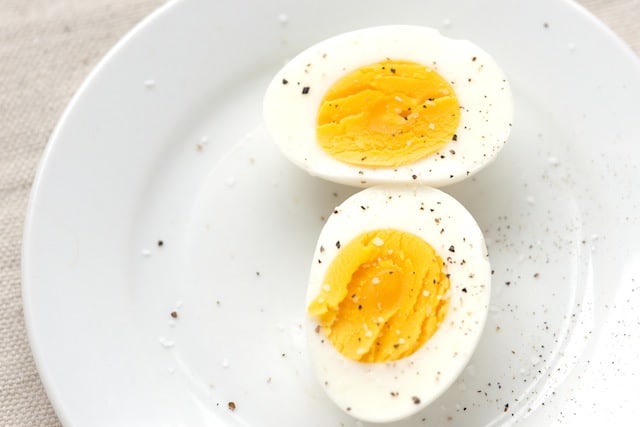 Eggs provide a complete protein – in fact a whole egg contains 18 amino acids, including all the 'essential' amino acids. Whether scrambled, poached or even fried, eggs are delivering a healthy helping of all the good stuff to your muscles.
Some people opt to eat just egg whites, because the yolk is high in cholesterol, at around 62% of your recommended daily intake per egg. You'll get more nutrients from the entire egg, and it's only worth considering leaving the yolk if you're consuming more than two on a regular basis.
A medium egg contains 63 calories, 6g of protein, 4g of fat and no carbohydrate – so eggs on wholemeal toast will be best to make sure you restore glycogen stores.