2. Sweet Potato Doughnuts
Lean into sweet potatoes' natural sweetness and turn them into cake doughnuts with an orange coconut glaze.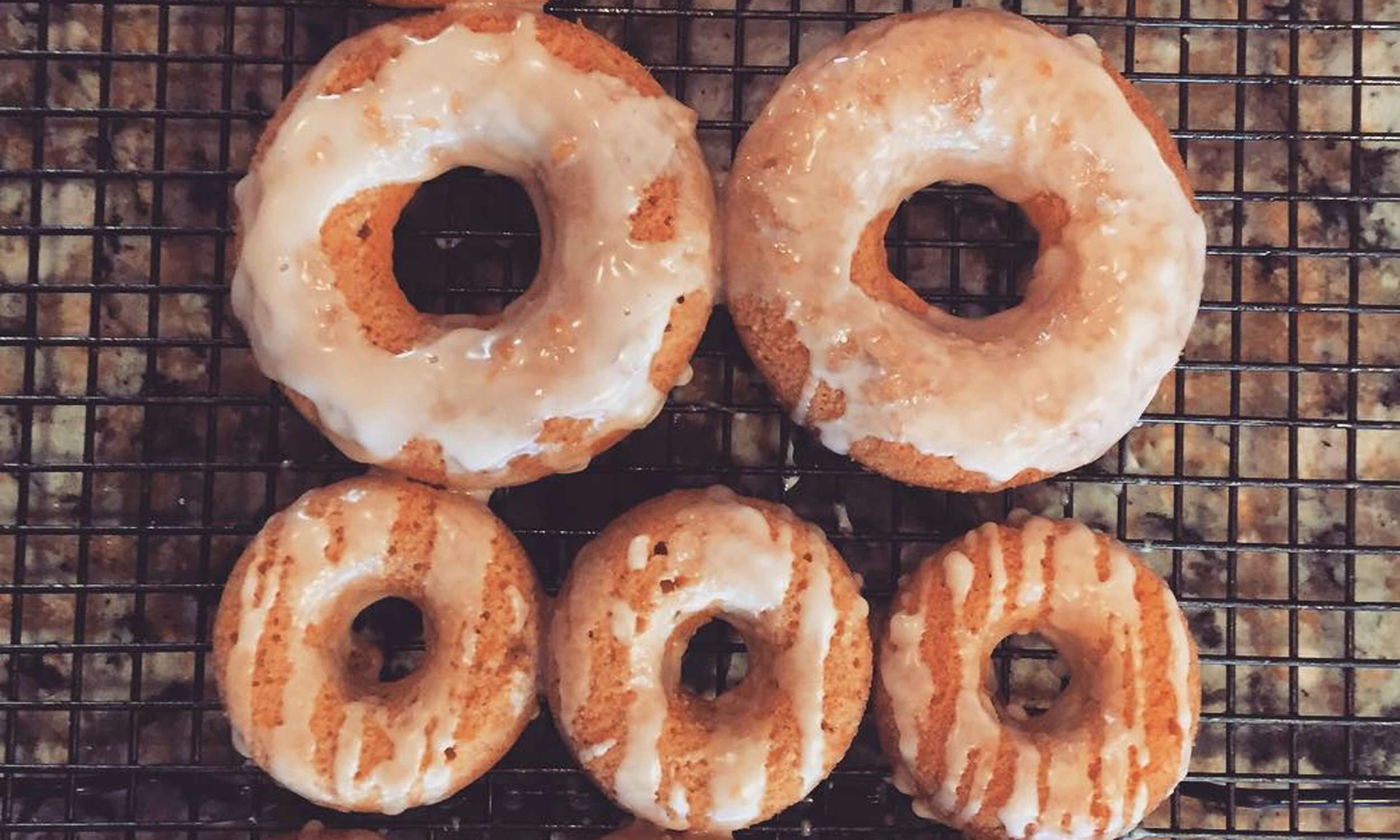 For the doughnuts
Nonstick cooking spray
1 ¼ cups all-purpose flour
1 teaspoon baking powder
½ teaspoon ground cinnamon
¼ teaspoon kosher salt
2 large eggs
1 cup sweet potato puree (recipe follows)
¾ cup packed light brown sugar
½ cup vegetable oil
1 teaspoon vanilla extract
Confectioners' sugar (optional)
Directions
Preheat the oven to 350°F. Spray three 6-count doughnut pans with nonstick cooking spray.
In a medium bowl, whisk together the flour, baking powder, cinnamon, and salt. In a separate medium bowl, whisk together the eggs, sweet potato puree, brown sugar, oil, and vanilla until smooth. Whisk the wet ingredients into the dry until just incorporated. Transfer the batter to a piping bag or plastic zip-top bag, snip ½ inch from the pointed end or bottom corner of the bag, and pipe the batter into the pan.
Bake until golden, puffed, and a toothpick inserted into a doughnut comes out clean, 10 to 12 minutes. Transfer the doughnuts to a rack to cool. Dust with confectioners' sugar or drizzle with orange glaze. Serve warm.
For the sweet potato puree
1 ½ pounds orange-fleshed sweet potatoes
This puree is part of a well-stocked freezer, as it can be adapted endlessly in many recipes or eaten as a quick, nukeable side dish. By cooking the sweet potatoes without salt, you end up with a versatile base ingredient that can be dressed simply with butter and salt, or added to many baked goods and sweets.