3. Foil-Packet Sweet Potato Hash
This no-muss, no-fuss, protein-packed breakfast keeps you full through lunch… and gets you out of washing dishes.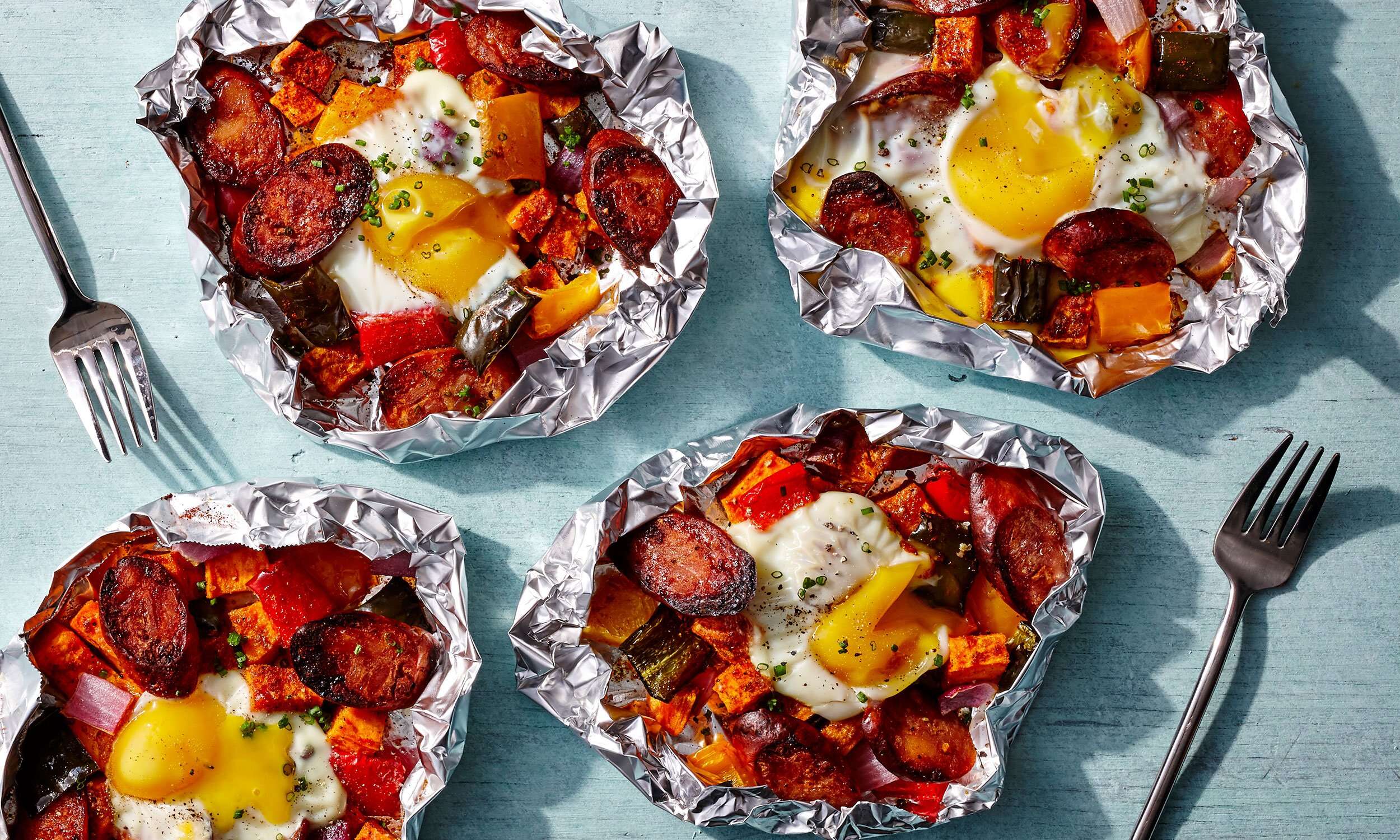 Ingredients
4 cups diced peeled sweet potatoes (about 2 pounds)
¼ cup olive oil
1 teaspoon kosher salt
½ teaspoon ground cumin
¼ teaspoon black pepper
¼ teaspoon smoked paprika
½ cup thinly sliced smoked chicken sausage (about 2 links)
¼ cup chopped yellow bell pepper
¼ cup chopped red bell pepper
¼ cup chopped poblano chile
¼ cup chopped red onion
4 large eggs
1 tablspoon thinly sliced fresh chives
Directions
Preheat oven to 400°F. Toss together sweet potatoes, oil, salt, cumin, black pepper, and paprika in a medium bowl until well coated.
Place 1 cup of the sweet potato mixture in the center of each of 4 (8-inch) square heavy-duty aluminum foil packets. Evenly divide sausage, bell peppers, poblano, and onion among foil packets. (Do not seal foil packets.) Place packets on a rimmed baking sheet, and bake in preheated oven until potatoes are tender-crisp, about 30 minutes.
Remove from oven, and break 1 egg into each packet. Return to oven, and bake at 400°F to desired degree of egg doneness, about 10 minutes.
Sprinkle with chives, and serve immediately.