4. Sweet Potato Burritos
This breakfast burrito, packed with sweet potato, black beans, and avocado, is so good you won't even miss the meat.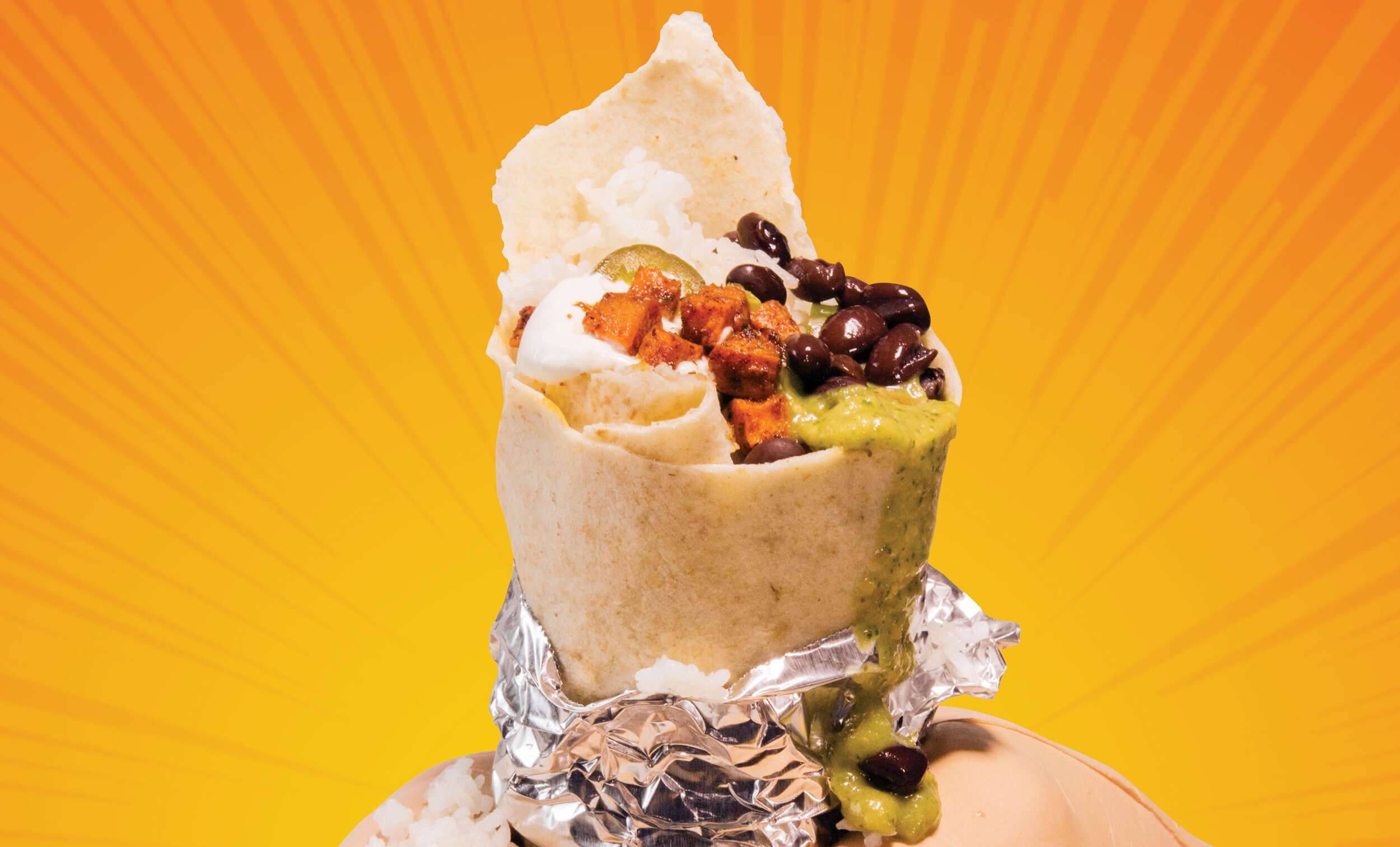 Ingredients
1 ½ pounds sweet potatoes, peeled and cut into ½" pieces
1 tablespoon neutral oil
1 teaspoon kosher salt
¼ teaspoon freshly ground black pepper
2 teaspoon chili powder
¼ teaspoon ground cumin
¼ teaspoon ground coriander
½ teaspoon oregano
Pinch ground cinnamon
Pinch ground cloves
4 12-inch flour tortillas
To put in your burrito
+ cooked rice
+ cooked beans
+ Salsa Verde
+ avocado slices
+ Pico de Gallo
+ sour cream
+ shredded cheese
+ cilantro leaves
+ thinly sliced iceberg lettuce
+ pickled jalapeño chilies
Directions
Heat the oven to 400°F. Line a baking sheet with parchment paper.
Combine the sweet potatoes, oil, salt, cumin, chili powder, coriander, and black pepper in a
bowl and toss to coat. Arrange in a single layer on the lined baking sheet and roast until tender and caramelized, about 30 minutes.
Assemble the burritos.