8. Monster Hash
Monster hash is not just a graveyard smash. It would go over extremely well at a brunch party, too.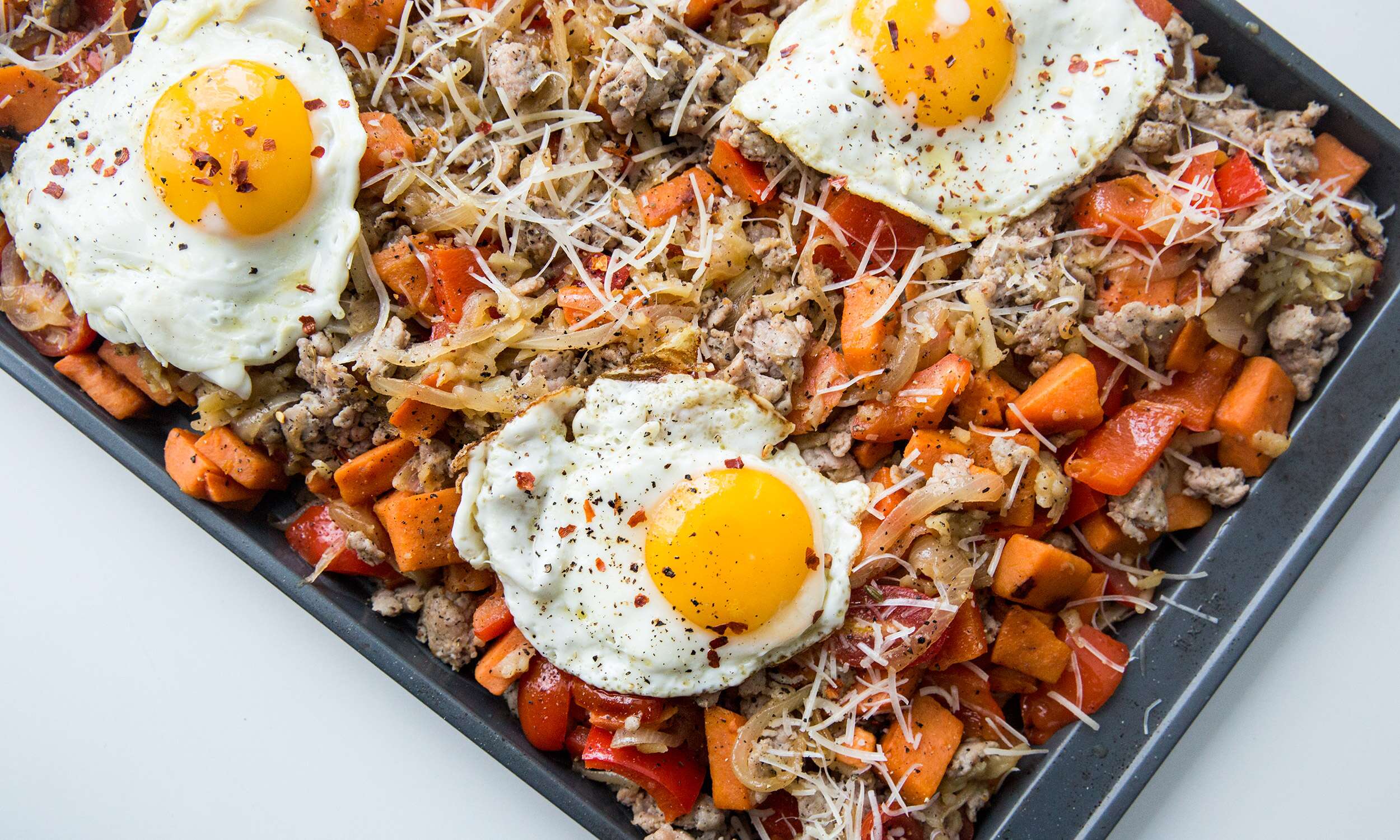 Ingredients
Directions
Cook sausage in a large nonstick skillet until almost cooked and golden brown. Remove from pan and reserve.
Add 1 tablespoon of oil and onions to the same pan. Cook over medium high heat until onions are translucent. Add peppers to pan and continue cooking until peppers are soft. Season with 1 teaspoon salt and ½ teaspoon pepper. Remove from pan and reserve with sausage.
Add 3 tablespoons oil to pan. Add potatoes, 1 teaspoon salt, and ½ teaspoon pepper. Cook over medium heat until softened. Increase heat to high and continue cooking until potatoes are golden brown. Remove and toss together with sausage, onions, and peppers on a sheet tray.
Heat remaining oil over medium high heat. Add eggs and cook until desired doneness. Season with remaining salt.
Top hash with Parmesan cheese, fried eggs, and sprinkle with crushed red pepper.